Teddy's Week 6 NFL Power Ratings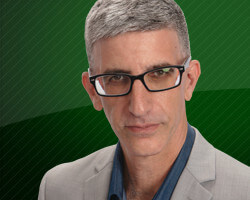 1) Los Angeles Rams -7.5
LA's rating could take a tumble if WR's Cooper Kupp and Brandin Cooks don't make it out of concussion protocol before kickoff at Denver.
2) New England Patriots -6.5
Tom Brady has targets again, with seven different receivers catching at least two passes in the Pats blowout win over Indy last Thursday.
3) Kansas City Chiefs -5.5
The scary thing for the rest of the NFL is how well the Chiefs defense played on Sunday: five takeaways and 11 hits on Jags QB Blake Bortles.
4) New Orleans Saints -5
The Saints have dominated with wins & covers in each of their last two games; showing the type of defensive acumen that was missing early in the season.
5) Jacksonville Jaguars -4.5
Blake Bortles dropped back to pass 66 times on Sunday. Yes, this team misses Leonard Fournette A LOT these days.
6) Green Bay Packers -4
The Packers early season road woes continued at Detroit, now 4-10 SU and ATS in their first two road games of the year dating back to 2012.
7) Minnesota Vikings -3.5
The Vikings hung on for the win at Philly on Sunday, but their rushing woes continued. Minnesota's 3.4 yards per carry average ranks #30 in the NFL.
8) Philadelphia Eagles -3
The only thing separating the Eagles and an 0-5 record right now is two late game, goal line stops against the Colts & Falcons.
9) Cincinnati Bengals -2.5
Andy Dalton is getting the headlines, but make no mistake about it – the Bengals defense has forced fourth quarter, game changing turnovers in three of their four wins.
10) Baltimore Ravens -2
WR Michael Crabtree after his late game end zone drop cost the Ravens the game: "I should have made that catch. The game would have been over. I put that on me."
11) Los Angeles Chargers -2
The Chargers were missing three starting offensive linemen last week, including both tackles, but Philip Rivers was hit on only two of his 28 dropbacks.
12) Carolina Panthers -2
The Panthers defense ranks #4 in the NFL in yards allowed but #15 in points allowed, a strange dichotomy considering their +5 turnover margin.
13) Chicago Bears -1.5
The Bears come out of their bye week with the #1 ranked defense (Football Outsiders), embarking on four straight matchups against the relatively weak AFC East.
14) Pittsburgh Steelers -1
My Steelers power rating number has been moving up and down like a yo-yo. After James Connor gained 185 yards from scrimmage vs. Atlanta, the number moves back up.
15) Detroit Lions 0
Despite some injuries on the defensive line, the Lions pass rush has been a consistent force. Detroit is tied for #3 in the NFL with 17 QB sacks through four games.
16) Houston Texans +0.5
Deshaun Watson has thrown for more than 300 yards in each of his last four games, but he's thrown at least one interception in every game this season.
17) Tennessee Titans +0.5
If you need more proof that the NFL is a passing league in 2018, look at the Titans defense. Tennessee ranks #4 in points allowed, but #26 in rushing yards allowed.
18) Atlanta Falcons +1
Over the last five years, three running backs in the NFL have caught at least 14 passes in a game. Two of those three have come against this Falcons defense this year.
19) Dallas Cowboys +1.5
Rod Marinelli's defense has created only four takeaways in four games, a major concern given the lack of playmakers on the offensive side of the football.
20) Seattle Seahawks +1.5
The Seahawks solved one of their most vexing problems in their loss to LA, running the ball for 190 yards and eight first downs on 32 attempts.
21) Washington Redskins +2
The Redskins entered their Monday Night affair as the least penalized team in the NFL. Jay Gruden's squad then proceeded to hand the Saints four first downs via penalty.
22) Tampa Bay Buccaneers +2
After FitzMagic ended in ugly fashion at Chicago, Jameis Winston spent his 'time off' during the bye week in Tampa, training with his teammates.
23) Denver Broncos +2.5
Last year, the Broncos started 2-0 before losing nine of their next ten in a disastrous campaign. They've now lost three straight since their 2-0 start this year……
24) Cleveland Browns +2.5
Baker Mayfield's quote: "We have a team right now that is starting to believe in themselves, and rightfully so. I take a lot of pride in the culture change and being positive."
25) Miami Dolphins +3
Over the last two games, Ryan Tannehill has led the Dolphins to a grand total of ten points on 21 drives. Miami's offensive line injuries are clearly a problem.
26) New York Giants +3.5
The Giants myriad of problems can hardly be narrowed down to one, but the NFL's lowest sack rate (only six sacks on opposing QB's for the season) certainly stands out.
27) New York Jets +3.5
For all of the positives in the Jets blowout win on Sunday, two of their top three cornerbacks (Buster Skrine and Trumaine Johnson) are very questionable vs. Indy this week.
28) Indianapolis Colts +4
The Colts had a couple of extra days to deal with a bevy of key injuries, missing a whopping TEN starters by the fourth quarter of their third straight defeat.
29) Oakland Raiders +4
Derek Carr's $125 million contract is starting to look like an albatross. His 6.2 yards in the air per passing attempt ranks dead last among full-time starters.
30) San Francisco 49ers +4.5
San Fran is likely to be without their starting QB, their top two RB's, at least two of their top three WR's and multiple offensive linemen next Monday Night at Green Bay.
31) Buffalo Bills +5
The Bills ran the ball 43 times while Josh Allen only attempted 20 passes in the win over the Titans; a ratio that helps explain why Buffalo is the lowest scoring offense in the NFL.
32) Arizona Cardinals +5.5
In their win over the 49ers, Arizona got outgained 447 to 220, averaged less than 2.5 yards per rush and held the ball for less than 20 minutes. A +5 turnover margin helped!

MLB: NY Mets vs. Philadelphia
Pick:

PHI

Capper:
Start:

June 24, 2019 - 7:05 PM

Offered at:

bet365 @ PHI (-120)

Analysis:
Free Pick Monday MLB from Scott "The Bulldog" Rickenbach
Scott "The Bulldog" Rickenbach MLB Rotation #902 Monday Free Pick Philadelphia Phillies Money Line (-) vs New York Mets @ 7:05 ET - The Phillies are in a horrible slump but, similar to my successful big play on a slumping Astros team yesterday, today looks like the perfect spot for Philadelphia to snap their slump. The Phillies are 4-2 in Zach Eflin's home starts this season. Overall, he has been the most consistent starter for the Phillies this season. Eflin has allowed 3 or less runs in 11 of his 14 starts this season. Also, he has a 2.83 ERA on the season. The Mets are starting Steven Matz and he has allowed 9 runs (7 earned) in the 6 innings spanning his last two starts against the Phillies. Also, the New York southpaw is 2-5 with an ugly 6.21 ERA in his 8 road starts this season. The Mets are 17-27 in road games this season. The Phillies have lost 4 straight home games but were 23-13 on the season at Citizens Bank Park prior to this surprising stretch. That said, don't be surprised when Philly gets right back on track here. Free Pick PHILADELPHIA
show analysis
show less