MLB Power Rankings (Week 21)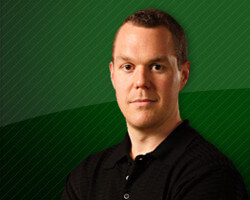 MLB Power Rankings - Week 21


1. Los Angeles Dodgers -130
Interleague play did not faze LA as they went 4-1 against the White Sox and Tigers. Chris Taylor continues to be a revelation after a five-hit series against Detroit. The infielder is hitting .311 with 17 HR on the season. Clayton Kershaw will throw a three-inning simulated game on Monday and will then have a rehab start in the minors this weekend.

2. Houston Astros -128
Houston has won four of their last six games and now has a potential World Series preview with the Nationals at home beginning Tuesday. The Astros have gone Under in four straight and nine of their last 12 games. Good news for them is that Carlos Correa took batting practice off a pitching machine on Sunday and looked good according to his manager.

3. Washington Nationals -126
Gio Gonzalez picked up another victory and Vegas continues to under price him. He's won his last two starts as around a -110 favorite. Surprising price for a pitcher who has allowed just two runs and 15 hits over his last four outings. Despite the Nationals losing the game, Stephen Strasburg looked good on Saturday in his return to the rotation. Washington has gone Under in eight of their last 10 contests.

4. Boston Red Sox -124
Boston took their second straight weekend series from the Yankees. Rick Porcello has won four straight starts and is getting back to form. He's allowed six runs and 15 hits over his last three outings. Rafael Devers has had five multi-hit games over his last eight starts. He's hitting .350 with eight home runs overall. Next up is four games in Cleveland to start out the week.

5. Cleveland Indians -122
The Tribe has won eight of their last 10 games and are now looking at a week of home games against Boston and Kansas City. Danny Salazar had a streak of three straight starts allowing one run snapped on Sunday when he lost in Kansas City. Andrew Miller was activated from the disabled list on Friday and had a scoreless appearance that night.

6. Colorado Rockies -120
It might be time to worry about the Rockies who just finished up a 3-4 homestand against the Braves and Brewers. Colorado's pitching did not have a good week at home and one has to wonder if the young staff is starting to hit the wall. They have to turn things around this week on the road at Kansas City and Atlanta whom they just split a four-game series with.

7. Chicago Cubs -118
The Cubs went 5-2 this week at home against the Reds and Blue Jays. They get to see those Reds again beginning Tuesday in Cincinnati. Anthony Rizzo had four multi-hit efforts last week. Justin Wilson has been a little shaky since coming over from Detroit. Of his eight appearances with the team, he's allowed runs in five of them.

8. Arizona Diamondbacks -116
Arizona was swept by Minnesota in a series where they were outscored 27-8 on the road. They've now lost five of six and 10 of their last 14 contests. They stay on the road with a four-game series in New York against the Mets. Jake Lamb has been smacking the ball around going 10-for-30 last week. The big question is the pitching rotation and how effective it can be.

9. New York Yankees -114
CC Sabathia continues to be solid for the rotation sporting a 10-5 record to go along with a 3.99 ERA. He beat the Red Sox on Saturday holding them to two runs and four hits over six innings. However, something is wrong with Aroldis Chapman as he's allowed runs in four of his last five appearances. Aaron Judge has struck out in 37 straight games.

10. Milwaukee Brewers -112
Milwaukee has bounced back winning six of their last seven games. Their road trip continues this week in San Francisco and Los Angeles. Chase Anderson's return to the rotation on Sunday was a good one as he allowed one run and two hits in five innings. Imagine how good this team would be with a better bullpen. The unit has 29 losses and 19 blown saves.

11. Minnesota Twins -110
We'll start with the bad news of Miguel Sano being placed on the disabled list Sunday with a shin injury. There's no word as to how long he'll be out or if he'll need extra time when it's over. They've won four in a row and now get a five-game series against the White Sox in Chicago before heading to Toronto. Bartolo Colon won his third start in his last four outings on Sunday.

12. Los Angeles Angels -108
The Angels finished up their road trip through Seattle, Washington and Baltimore with a 7-2 record. The much maligned bullpen picked up it's 25th win of the season on Sunday as they backed Parker Bridwell who still has not lost on the road over six starts. Mike Trout had two home runs on Saturday and is now hitting .333 on the season.

13. St. Louis Cardinals -106
The Overs keep coming for St. Louis who has now seen them hit in four straight and 13 of their last 14 games. It was not a good week for the Cardinals who went 2-5 in road games against Boston and Pittsburgh. Michael Wacha has lost two straight starts, giving up nine runs and 15 hits over nine innings of work. St. Louis should be able to get healthy this week at home against San Diego and Tampa Bay.

14. Kansas City Royals -104
Jason Vargas has lost three of his last four starts, falling to the Indians on Saturday. Combine that with Danny Duffy being winless in his last four outings and you have a team that has fallen back to the pack. It's a tough week with the Rockies coming to town, followed by three games in Cleveland.

15. Seattle Mariners -102
Seattle saw their four-game win streak end on Sunday with Yovani Gallardo on the mound. This is a team that took a three-game set in Tampa Bay after losing five of seven at home to the Angels and Orioles. Now they hit the road to take on the Braves and Yankees. The pitching rotation is struggling with their stars gone.

16. Texas Rangers EVEN
The Rangers went 5-2 last week to keep themselves relevant in the wild card race. Andrew Cashner has allowed three runs or less in seven straight starts and has a 3.31 ERA overall this season. Next up is a road trip through Anaheim and Oakland.

17. Miami Marlins +102
Miami has now won three straight series after taking two of three from the Mets over the weekend. This rotation currently features Vance Worley, Dan Straily, Justin Nicolino, Jose Urena and Adam Conley. It doesn't matter who is pitching as long as Giancarlo Stanton continues to hit home runs. He picked up his 45th in the victory on Sunday.

18. Tampa Bay Rays +104
The Rays have now put up 47 runs so far this month and continue to be a good Under wager. They've lost four of five and eight of their last 10 games. Blake Snell has won his last two starts and is starting to turn things around. The southpaw is cutting down his walks and lasting longer in his starts. Toronto comes to Tampa before the Rays head to St. Louis.

19. Pittsburgh Pirates +106
The Pirates have won two straight after losing their prior six games. They've gone Over in five straight after a stretch of four Unders. Trevor Williams has lost two straight starts giving up 12 runs and 11 hits over his last nine innings. The inconsistency of the rotation as a whole is the reason why this team can not garner more wins.

20. Baltimore Orioles +108
After a long road trip, the Orioles came home and lost two of three to the Angels. Baltimore hosts Oakland for three straight before heading to Boston. Manny Machado hit three homers on Friday against the Angels and had seven RBI. He's seen his average rise 15 points in 10 days as he is currently on a nine-game hit streak.

21. Toronto Blue Jays +110
The Jays were swept by the Cubs in Wrigley. Marco Estrada is having a rough season, going 5-8 with a 5.07 ERA. Jose Bautista is hitting .212, but has not hit a homer since August 11th at home against Pittsburgh. Toronto's bullpen is terrible with 15 losses and 12 blown saves away from home.

22. Atlanta Braves +112
Sean Newcomb got his first home victory of the season on Sunday after he shut out the Reds over five innings of work. Ozzie Albies is struggling right now, although he has three hits in his last two games. Max Fried has given up runs in his last two appearances out of the bullpen.

23. San Diego Padres +114
The Padres continue to move up the power rankings as they've been better than expected this season. The team went 4-3 last week against the Phillies and Nationals at home. Travis Wood has been a good pickup for the rotation after he came over from the Royals. He's 2-1 so far for San Diego.

24. New York Mets +116
Matt Harvey is getting closer as he makes a rehab start in Double-A on Monday. Noah Syndergaard is throwing bullpen sessions as he works his way back as well. The current Mets' rotation is struggling and if Jacob deGrom isn't winning, then the team will continue to struggle. They've lost six of their last seven games and now host the Diamondbacks for four straight.

25. Detroit Tigers +118
The Tigers almost had a winless week if not for Justin Verlander's exploits on Sunday. Detroit has hit the Over in 10 of their last 14 contests and it's mostly because the pitching staff is struggling. They've allowed six runs or more in eight of their last 10 games. That number could continue with the Yankees in Detroit this week.

26. Oakland Athletics +120
The A's moved to 20-39 SU on the road after Sunday's win over the Astros. They hit Baltimore on Monday for three games before coming home to host the Rangers. Jharel Cotton pitched well after getting rocked by his last two opponents who tagged him for six runs and eight hits over six innings. The bullpen has only converted 11 of their 22 save opportunities on the road.

27. Cincinnati Reds +122
The Over trend continued this week with four more of them. The offense had a good week with 43 runs scored against the Cubs and Braves on the road. Now they get Chicago and Pittsburgh this week. Adam Duvall has hits in nine of his last ten games. He's hitting .262 with 29 HR and 85 RBI this year.

28. San Francisco Giants +124
San Francisco managed only two wins at home against the Phillies over a four-game series last week. Ty Blach has lost four of his last six starts. The southpaw has been shelled to the tune of 12 runs and 17 hits over his last 11.1 innings against Philadelphia and Miami.

29. Chicago White Sox +126
Unfortunately the young starter Reynaldo Lopez went on the 10-day disabled list. James Shields is struggling as he's 2-4 with a 5.72 ERA. Chicago had an Over/Under total of 11 or higher in all four games in Arlington and actually had the Over hit twice. Some potential high-scoring games again in this week's five-game home series against the Twins.

30. Philadelphia Phillies +128
Rhys Hoskins found his power switch in San Francisco with two home runs and four RBI. He's hitting .237 with five HR and nine RBI overall. Catcher Jorge Alfaro has a hit in every single game he's played since being called up. Youth is being served in this lineup and the team is showing some potential for the future.

MMA: UFC 226: Pettis v Chiesa
Pick:

AP

Capper:
Start:

July 7, 2018 - 11:00 PM

Offered at:

5dimes @ AP (135)

Analysis:
Free play of the week for UFC 226
Anthony Pettis +135 for 1u is the play
Analysis coming soon.....
show analysis
show less