MLB Power Rankings (Week 19)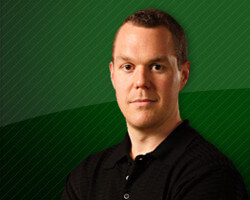 MLB Power Rankings - Week 19

1. Los Angeles Dodgers -130
The Dodgers became the first team in the past 105 years to win 43 or more games over a 50-game stretch as they took series from the Braves and Mets on the road. Chris Taylor continues to be a huge surprise for the Dodgers hitting .313 with 15 HR and 53 RBI. Yu Darvish was a fantastic acquisition for the rotation and he showed it in New York. The righty struck out 10 batters in seven innings in a 6-0 win. Next up is a series in Arizona before coming home to host San Diego.

2. Houston Astros -128
Houston didn't do much before the trade deadline, merely adding Francisco Liriano to the bullpen. They had a rough week at home losing four of seven contests to Tampa Bay and Toronto. The lineup is not as scary without George Springer and Carlos Correa. Derek Fisher has been a solid fill-in for Springer with hits in eight of his last 10 starts. They travel to Chicago and Texas this week.

3. Washington Nationals -126
Minnesota closer Brandon Kintzler comes over to form a solid backend of the bullpen with Ryan Madson and Sean Doolittle from Oakland. The trio has been good so far, helping Washington take a series in Chicago against the Cubs. They managed to win that set without using Gio Gonzalez, Max Scherzer or Stephen Strasburg. Next up is a homestand that starts with four games against Miami before playing three against the Giants.

4. Colorado Rockies -124
Greg Holland blew just his second save of the season on Sunday in a 3-2 loss to the Phillies. Holland still has converted 34 saves in 36 opportunities and has been fantastic for Colorado. Jonathan Lucroy has hits in two of his four games since coming over from Texas. The Rockies should have picked up a veteran starting pitcher to lead the youth in the rotation.

5. Boston Red Sox -122
Boston has won six straight games and spent the weekend feasting on the White Sox bad pitching. Eduardo Nunez is hitting .400 with four HRs and 12 RBI in nine games as a member of the Boston lineup. Dustin Pedroia is working his way back from the disabled list and should be available soon. Next up is a road trip through Tampa Bay and the Bronx.

6. Arizona Diamondbacks -120
It was a rough finish to their road trip as the Diamondbacks lost two straight to the Giants after a three-game win streak. Anthony Banda picked up his first major league victory last Friday, holding the Giants to one run and three hits over six innings. After a hot start to his time in Arizona, J.D. Martinez has just four hits this month in 21 at-bats.

7. Cleveland Indians -118
The loss of Andrew Miller could be a big one to the Tribe who have not said when he will return from tendonitis. He's a huge part for one of the best bullpens in the league. Carlos Carrasco has allowed five earned runs in three of his last five starts and is struggling with consistency. Jason Kipnis returned to the lineup on Sunday although he went 0-for-4 in that game.

8. New York Yankees -116
Luis Severino has allowed one earned run or less in five straight starts and has done so a whopping 12 times this season overall. The team added Sonny Gray to the rotation, but he lost his first start. Gray still has an excellent 1.59 ERA over his last seven outings. Aaron Judge has hits in four straight contests including his 35th home run on Sunday.

9. Chicago Cubs -114
Chicago has lost four of their last five games as potential playoff opponents Arizona and Washington came to Wrigley. The losses to both were potentially important in deciding who will be the home team if they meet in the playoffs. Willson Contreras is swinging a hot bat with eight hits in his last 17 at-bats. Next up is a trip west to face San Francisco and Arizona.

10. Kansas City Royals -112
Kansas City got a much needed split in a Sunday doubleheader with the Mariners. They have lost five of their last eight contests and are without Salvador Perez who went on the disabled list. They play the Cardinals for four games before heading to Chicago to take on the White Sox this week. New acquisition Melky Cabrera has been great since coming over from the Sox, picking up eight hits over seven games.

11. Milwaukee Brewers -110
The Brew Crew have gone Under the total in four straight contests and eight of their last nine with the ninth being a push. The offense is struggling with just 22 runs scored over their last 10 games. Brent Suter has been very good since joining the rotation. He's 2-2 with a 3.04 ERA in 14 appearances for the Brewers. They play Minnesota for four straight before hosting the Reds this coming weekend.

12. Tampa Bay Rays -108
Tampa Bay has gone Under in five straight games as they've seen their pitching step up while the offense has gone quiet. They've scored just 10 runs over that span and saw their long streak without a walk off home run end on Sunday with Steven Souza Jr. cracking one to beat Milwaukee. Heralded prospect Austin Pruitt finally pitched well beating the Astros in Houston last Wednesday. He shut them out over 6.1 innings.

13. Seattle Mariners -106
Seattle continues to make small additions as they try for the American League Wild Card. The team brought over Yonder Alonso from Oakland. It was a rough Sunday for some of their new acquisitions as Erasmo Ramirez lost a game, while David Phelps left with an injury. Felix Hernandez is back on the disabled list due to a biceps injury and there is no word on how long he will be out.

14. St. Louis Cardinals -104
The Cardinals had their first Over on Sunday since they beat the Rockies back on July 26th. Matt Carpenter had a rough week with just one hit in 14 at-bats as he deals with hip discomfort. Adam Wainwright's return from a back injury saw him give up three runs and four hits in just three innings of work with five walks.

15. Baltimore Orioles -102
Perhaps Baltimore knew something we didn't when they decided to buy instead of sell at the trade deadline. They've won seven of their last nine contests and have put themselves into the wild card race. Kevin Gausman has been a key in the turnaround going 5-0 in his last eight starts. The righty has allowed just two runs over his last four outings overall. We'll see how they do out West this week against the Angels and Athletics.

16. Los Angeles Angels EVEN
For the second straight Sunday, the Angels blew a lead and lost a game they probably should have won. Bud Norris gave up two runs and three hits in a third of an inning against the Athletics. Still it was a good week as the team has won six of their last nine contests. Mike Trout is on a nine-game hit streak and is putting up MVP worthy numbers even with games missed this season.

17. Pittsburgh Pirates +102
The Pirates up and down season continues as Pittsburgh has won three of their last four contests. This comes after a stretch of six losses in seven games. Felipe Rivero blew his first save of the season on Sunday, but Pittsburgh still won the game. Rivero has allowed four runs over his last three appearances. Next up is a week of American League action against the Tigers and Blue Jays.

18. Minnesota Twins +104
We'll see if Sunday's comeback victory against the Rangers can give this team some much needed momentum. Somehow Bartolo Colon managed to pick up a complete game victory on Friday against Texas. Brian Dozier has five hits in his last 11 at-bats with three of those leaving the yard. Minnesota has Milwaukee for four straight tilts, followed by three in Detroit.

19. Texas Rangers +106
The Rangers dealt away ace Yu Darvish and got some solid prospects in return. Now it's Cole Hamels team and he threw a gem on Saturday. Hamels picked up a complete game victory against the Twins. Adrian Beltre knocked down another milestone after his 3,000th career hit this week. He hit his second homer in his last 22 games on Sunday.

20. Miami Marlins +108
Jose Urena has not lost in nine starts away from Miami this season. The righty has allowed one earned run or less in three of his last four starts. Marcel Ozuna has three home runs in his last seven games and has bounced back from a rough start after the All-Star break. The Marlins' rotation right now is nowhere near what they thought it would be before the season began.

21. Toronto Blue Jays +110
The Jays' bullpen lost their 18th game on Sunday and has been one of the reasons why they aren't contending in the AL East. Toronto has gone Over in seven of their last 10 games as the offense has perked up tremendously. Jose Bautista has been a huge disappointment this season hitting just .215 with 17 HR, 49 RBI and 112 strikeouts.

22. Atlanta Braves +112
Youth is being served for Atlanta as they continue to call up some of their better prospects. Lucas Sims has struggled, giving up seven runs and 12 hits over his first two career starts. Second baseman Ozzie Albies has just two hits in six games, while Max Fried will start out his MLB career in the team's bullpen.

23. Detroit Tigers +114
Detroit has won six of their last nine games. They dealt away Alex Avila and Justin Wilson to the Cubs for heralded prospect Jeimer Candelario who is getting the call to the Majors. Shane Greene has saved three straight games since Wilson's departure.

24. New York Mets +116
Amed Rosario is off to a slow start with New York with just four hits in 21 at-bats. The heralded prospect is one of the few reasons Mets' fans are watching their team this season. The team has lost four straight and nine of their last 11 games. Steven Matz has allowed three runs or more in six straight starts.

25. Oakland Athletics +118
Oakland keeps losing pieces to their lineup, but it hasn't slowed them down offensively. They've scored four runs or more in three straight and eight of their last nine games. Matt Chapman is in good form offensively with three multi-hit games this week. His average has gone up 45 points since July 28th.

26. San Diego Padres +120
The team kept their best reliever Brad Hand through the deadline. They've also lost four of their last six games. Manuel Margot is hitting .274 with 9 HRs and 27 RBI. The HR and RBI totals would be higher on a better offense as he's not seeing a ton of runners on base during his at-bats.

27. Cincinnati Reds +122
The Reds' starting pitching has been awful this season, but Asher Wojciechowski and Luis Castillo both pitched well against the Cardinals. Homer Bailey's terrible season hit a low point on Sunday when he gave up 10 runs and 10 hits to the Cardinals in just over three innings. His ERA is now 8.86 on the year.

28. Chicago White Sox +124
Chicago has lost six straight games and is not providing a lot of resistance either. Yoan Moncada may be turning the corner after picking up five hits over his last three games. Carlos Rodon is striking out more batters with 31 K's over his last 18.1 innings of work. The southpaw is also trying to cut down the walks which has been an issue for him in the past.

29. San Francisco Giants +126
San Francisco won four games this week as the offense finally showed up. They scored 27 runs in a four-game split with the Athletics. We'll see if they can get anything going against the Cubs and Nationals in their next two series.

30. Philadelphia Phillies +128
Aaron Nola became the first Philadelphia pitcher since 1900 to pitch at least six innings and allow no more than two runs in nine consecutive games. Nick Williams continues to be fantastic, hitting .289 with five HR and 22 RBI. The Phillies are now just one game behind the White Sox in the standings for the worst record in baseball this year.



Sorry, today's free pick is not available at this time. Please check back soon.