2018 Golf Season Preview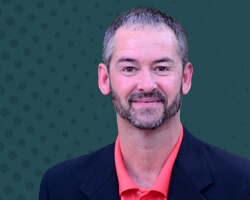 It was almost exactly one year ago that Justin Thomas shot an opening round 59 at The Sony Open in Hawaii. He went on to win The Sony for what was already his third victory of the young 2017 season. Thomas won a total of five times last year and finished in the Top 10 an additional seven times. He took 2nd at The Tour Championship to win The FedEx Cup in September and he won his first Major Championship, capturing The PGA Championship at Quail Hollow Club in Charlotte, North Carolina a month prior to that. It all made for a pretty easy crowning of The PGA Tour Player of The Year.
The five-foot ten, 145-pound, twenty-four-year-old added another win this past October and has now vaulted to number 4 in the world rankings, two spots behind his close friend, Jordan Spieth.
How good is golf right now? Recent world number ones, Rory McIlroy and Jason Day, have dropped in the rankings to 11th and 13th respectively. Ahead of them are names like Sergio, Rose, Fowler, Matsuyama, and Stenson. How deep is the field right now? Remember Adam Scott? He's now ranked 33rd in the world. Phil Mickelson is 40th. Two-time Major winner, Zach Johnson ranks 48th. Eight-time Tour winner, Brandt Snedeker ranks 61st. Two-time Masters winner, Bubba Watson, barely cracks the Top 100 at 93rd.
The point is that the Top 100 players in the world right now is a list jam-packed with incredible talent from top to bottom. And if that isn't enough, there's a guy who's currently ranked 649th who's won fourteen Majors, has a healthy back, and will tee it up at Torrey Pines later this month, a place he's won at seven times. Yes, 2018 is setting up to be a pretty exciting year in golf.
Seven Predictions for the 2018 season..
1. Marc Leishman will win a Major Championship. Leishman graduated from good player to good player who can handle a pressure cooker when he went wire to wire at The BMW Championship last year, holding off a leaderboard littered with the top players in the world. He's played in three President's Cups, has three Top 10 finishes at The Open Championship and one Top 10 at The Masters. I think this is the year Leishman graduates to yet another level.
2. At the end of The FedEx Cup Playoffs, after The Tour Championship, Jordan Spieth will be the number one ranked player in the world. Kapalua winner, Dustin Johnson isn't going away any time soon but it's almost like a 2-on-1 here with Justin Thomas and Spieth both playing off of each other, trying to overtake DJ. Spieth will ball strike, putt, and win his way into the top spot before October.
3. My prediction is that Tiger Woods will play in over ten events in 2018 and I believe that he will record two Top 10 finishes. This may seem conservative but I believe Tiger Woods too will take a cautious approach to his golf season. I do think he will win again. I do not think he will win another Major.
4. Speaking of win again, I do not think Phil Mickelson will get a tournament win in 2018. His last victory was the 2013 Open Championship. Tiger has actually won more recently, winning about two weeks later in 2013 at The Bridgestone Invitational. Lefty has come out, saying he is extra focused this year. I believe the breakup with Bones is still too fresh for him to turn the corner and get a win. Phil will win again and I think he will win another Major.
5. Sergio Garcia will overcome his heartbreaking runner up finish to Padraig Harrington at The Open Championship in 2007 and take home The Claret Jug this year when The Open returns to Carnoustie. With a Major now to his credit, I believe Sergio will have the peace of mind to finish the job this time around. It was a bogey on the 18th hole at Carnoustie in 2007 that forced a playoff with Harrington. Eleven years later, Sergio is a much different player mentally.
6. Tommy Fleetwood will crack the Top 10 in the world rankings by season's end and Tony Finau will jump into the Top 25.
7. We make the point about how stacked with talent the world of golf is right now and every season lately it seems, there is a new wave of young guns breaking onto the scene. Patrick Cantlay and Austin Cook are a couple who already have a Tour win. Keep an eye on three more as I predict one of them will get a win this season as well; Peter Uihlein, Aaron Wise, and Stanford's Maverick McNealy.
Golf season officially begins for Brady Kannon at Torrey Pines for The Farmers Insurance Open on January 25th. Sign up now!

MLB: Boston vs. Philadelphia
Pick:

PHI

Capper:
Start:

August 15, 2018 - 7:05 PM

Offered at:

betnow @ PHI (120)

Analysis:
Phillies
My free play is on the Phil Phillies at 7:05 ET. The Boston Red Sox won again last night, as a pinch-hit, go-ahead homer in the eighth inning led to a 2-1 victory over the Philadelphia Phillies. It was Boston's fifth straight win and 11th in 12 outings to open August. The Red Sox are currently on pace to win 115 games and sit 10 games of the Yankees in the AL East. Meanwhile, the Phillies have mustered just nine runs en route to losing four of their last five games, dropping them two games behind National League East-leading Atlanta. Philadelphia currently owns the second NL's wild card spot and the Phillies sit just one game behind Milwaukee. However, the wild card field is crowded, as the Cards are just one game back of the Phillies, with the Rockies 1 1/2 games back and the Dodgers 2 1/2 games back.
Nathan Eovaldi (5-4, 3.74 ERA) began the 2018 season with the Rays but was traded to the Red Sox before the July 31 deadline. He began his Boston career with consecutive scoreless starts but allowed eight runs (just four earned) in just 2 2/3 innings in Friday's 19-12 win against Baltimore (Eovaldi had a no decisions). Eovaldi takes the mound with a 3-4 mark with a 3.51 ERA in nine career starts versus Philadelphia. Vince Velasquez (8-9, 3.98 ERA) comes off 6-0 loss at Arizona in his last outing (four runs in four innings). The Phillies are an unimpressive 9-13 in Velasquez's starts in 2018. He has faced the Red Sox just once in his four-year big-league career, as a member of the Houston Astros back in 2015. In that contest, he gave up three runs and struck out seven batters in six innings in an 8-3 win.
The Philadelphia offense has struggled in the last week, as the team has scored just 16 runs in its last seven games (2.3 runs per game), going 2-5 in that stretch. However, while Boston's easily owns MLB's best record and the Red Sox lead the majors in runs scored (among a bevy of other offensive categories), they have scored just five runs in taking two of three from the Phillies in 2018. I'm not sold even a little on Eovaldi plus will note that previous to Velasquez's most recent start, he had allowed only five ERs over 32 1/3 innings of his prior six starts (1.39 ERA). Boston can't win them all. Take the Phillies.
Good luck...Larry
show analysis
show less