NCAA Football Line Watch (Week 1)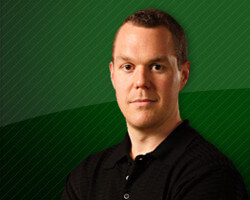 NCAA Football Line Watch

Spread to bet now:

South Alabama (+24) at Mississippi

It is going to be a long season for Ole Miss. They came into this year with a self-imposed bowl ban, and then suddenly lost their head coach when Hugh Freeze was forced to resign this summer. The motivation of this team is suspect right now, especially with only 11 returning starters.

South Alabama also returns just 11 starters, but they have their quarterback and top running back, along with three offensive linemen returning. The Jaguars started last season with an outright upset win at Mississippi State as a +28 point underdog, so they believe they can compete against a SEC opponent.

-----------------

Spread to wait on:

Nevada (+23.5) at Northwestern

This line is currently +23.5 in most locations and will likely rise higher to the key number +24 later this week. Northwestern is a veteran team with 16 returning starters and they know they have bigger games on deck this season. The Wildcats do not blow teams out which makes it difficult to cover a large pointspread. Northwestern's offense has averaged just 26.0, 19.5, 23.0, and 26.2 points per game the past four seasons.

Nevada has a veteran defense that returns nine starters and has allowed just 29.0, 26.8, and 27.2 points per game the past three seasons. This makes a blowout margin less likely in this game.

-----------------

Total to watch:

Michigan vs. Florida (45)

This game is being played on a neutral field in Arlington, Texas. The total is low for a college football game, but for good reason as these are two excellent defensive teams. Florida has allowed just 16.8 and 18.3 points per game the past two seasons and will now be facing a Michigan offense that returns just four starters.

Michigan only returns one starter on defense, but this is the type of program that reloads, instead of rebuilding each year. The Wolverines have allowed just 14.1 and 16.4 points per game the past two seasons. Florida is a veteran offense, but they have struggled the past two seasons, averaging only 23.9 and 23.2 points per game each year.



MMA: UFC 226: Pettis v Chiesa
Pick:

AP

Capper:
Start:

July 7, 2018 - 11:00 PM

Offered at:

5dimes @ AP (135)

Analysis:
Free play of the week for UFC 226
Anthony Pettis +135 for 1u is the play
Analysis coming soon.....
show analysis
show less