Notable Trends For Coke Zero Sugar 400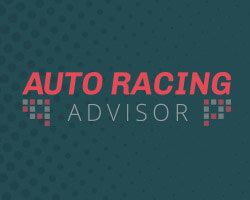 There are a few things that are certain for Saturday night's Coke Zero Sugar 400 (7 p.m. ET/NBC/MRN/SiriusXM NASCAR Radio). One, the race winner will come from a top 15 starting spot and they will take the checkered flag past Lap 160. See, with restrictor plate racing, nothing is really even known. It's a wild chaotic wild card event. So, picking winners or sleepers or even having any inclining what could happen, well you're just guessing. But, these two things, there's enough data to support that we can run to the bank that these will actually happen.
Seven of the July Monster Energy NASCAR Cup Series races in Daytona have gone to overtime. In fact, since 2010, six of the eight races have ended past the Lap 160 scheduled distance. It happened last year and the year before that and in 2015, 2013, 2011 and 2010. With how much is at stake this weekend, it will likely happen again.
Surprisingly, Starting Spot Matters
Then, with starting spots not normally mattering at Daytona or even Talladega for that matter, they surprisingly do for this race too. Out of 59 Coke Zero Sugar 400's run, 91-percent of them were won from a top 15 starting position. Let me say that again, a driver starting in the top 15 of Saturday night's race has a 91-percent chance of winning.
Just twice since 1989 has a winner come past 15th in this race. Tony Stewart did it from the 42nd starting spot in 2012 and Greg Biffle from 30th in 2003. Other than that, its been all drivers from the first 8 rows.
To further this point, 76-percent of the winners actually started from the top 10. The last three winners started from the first 3 rows. Qualifying, well it matters for this race.
Dillon Not Likely To Win
Austin Dillon led just one lap in February's Daytona 500. But, that lap was the one that counted the most. The 207th and final one at that. Dillon, won the 60th annual Daytona 500 on Feb. 18 and now returns to the Daytona International Speedway this weekend hoping to become just the sixth driver in series history to win both of the Monster Energy NASCAR Cup Series races on the 2.5-mile track in the same season.
The last to do so was Jimmie Johnson in 2013.
But, Johnson was the first driver to accomplish that feat in 31 years. Bobbie Allison was the last to win the '500 and '400 before Johnson, doing so in 1982. Before Allison, it was Cale and LeeRoy Yarborough doing it in back-to-back years in 1968 and again in 1969 respectively. Fireball Roberts was the first driver to win both races doing it in 1962. So, from 1962 through 1969, it happened three times in an eight year span. But, in the 47 years since, it's only happened twice.
Dillon is hoping to make it twice in the last five years in Saturday night's Coke Zero Sugar 400. Odds aren't in his favor to do so. Since his Daytona win, Dillon has had just one top 10 finish and that was a 10th place run in Fontana. Other than that, he's been a 10th to 20th place car most everywhere else. In fact, out of 18 races run in 2018, Dillon has 11 top 20 finishes.
Don't Count On A Chevy Win
Chevrolet is also hoping to make it happen too. See, since Dillon's Daytona 500 triumph, Chevy hasn't won a race since. They have just two total stage wins, albeit one was taken away due to Kyle Larson's car at Kansas being penalized and have led only 572 laps. That's just 12-percent of the laps run all year. In February, they only led 20 laps. At Talladega this year, they led just 50 circuits.
Heading into this weekend's race, they've led 48 laps over the last five races. Eight of the first 18 races have seen them lead 10 laps or fewer. Despite that, they have the Daytona 500 championship trophy. Now, with a level playing field, they want another win.

Ford Driver Will Likely Win The Race
Hot take here, a Ford driver will win this weekend's race in Daytona. Well, it's not so much of a hot take, but rather a reality. Through the first half of the season, the Ford camp have by far been the most dominant of the three manufacturers in the Monster Energy NASCAR Cup Series. Heading into Saturday night's race at the Daytona International Speedway, Ford drivers have led 2,762 of the 4,972 laps run in 2018. On top of all of that, Ford drivers have won eight of the 17 races thus far too.
That instantly makes them favorites to win Saturday's Coke Zero Sugar 400 (7 p.m. ET/NBC/MRN/SiriusXM NASCAR Radio). But, when you think in terms that this is a restrictor plate race, well some may think the playing field gets a little more even for this weekend.
I say caution yourself with that thinking.
Austin Dillon's win in the season opening Daytona 500 back in February was the first win for a non Ford driver on a restrictor plate track since Denny Hamlin's 2016 Daytona 500 triumph. Ford took all four points paying wins at Daytona and Talladega combined in 2017. They also won the final three restrictor plate races in 2017. Counting Joey Logano's win this past spring at Talladega and you'd see Ford drivers have won eight of the last nine restrictor plate races. Go back a little further and they've won 12 of the last 16.
Ford drivers also led 150 of the 207 laps run back at Daytona back in February too.
Want to bet against them this weekend?
Big "3" Not Likely To Win Saturday Night
Odds says that one of the Joe Gibbs Racing, Team Penske, Hendrick Motorsports or Stewart-Haas Racing drivers will win Saturday night's Coke Zero Sugar 400 (7 p.m. ET/NBC/MRN/SiriusXM NASCAR Radio). I mean that's 15 full time drivers represented among those four organizations. Combined, they've won 13 of the 17 races thus far in 2018. Throw in Martin Truex Jr. with a JGR alliance car with Furniture Row Racing and this group has won every race this season with the exception of one.
But, can they WIN this weekend's race at the Daytona International Speedway is the question?
The obvious answer is, yes. But, if you look at the one race that they didn't win this year, well it was at Daytona back in February. For some reason, these four organizations for whatever reason struggle a bit in the return trip to Daytona in July. Since 2013, Hendrick Motorsports has nine victories at Daytona. We're including the Clash and Duels in this list too. They've won five Duels, two Daytona 500's but just two Coke Zero Sugar 400's. In fact, since 2005, those are the only two times that visited victory lane during the annual summer classic. Jimmie Johnson did so in 2013 and Dale Earnhardt Jr. in 2015.
That's it.
What about JGR?
They've won nine races at Daytona since 2013 too. They've reached victory lane three times in the Clash, five times in the Duels, one time for the Great American Race but never in the '400 in that time frame.
Penske?
Other than Brad Keselowski's 2016 Coke Zero Sugar 400 victory, they haven't won this race in a while either.
Stewart-Haas Racing won the 2017 Daytona 500 with Kurt Busch but Tony Stewart's Coke Zero Sugar 400 wins in 2009 and again in 2012 are the teams' only points paying wins at Daytona.
So, want to take one of their 15 combined drivers this weekend or the field? As crazy as this sounds, I'm leaning on taking the field.

NCAAF: West Virginia vs. Syracuse
Pick:

SYR

Capper:
Start:

December 28, 2018 - 5:15 PM

Offered at:

bwin @ 7.5 SYR (-120)

Analysis:
This is a Free #NCAAF play on the Syracuse Orange.
This is a Free #NCAAF play on the Syracuse Orange.
The West Virginia Mountaineers were hoping to compete for a playoff spot this season, and Will Grier was one of the favorites to win the Heisman. Finishing the season with back to back heartbreaking losses leaves a cloud hanging around Morgantown heading into Bowl Season. When first asked about the Camping World Bowl, Will Grier said: "I have no thoughts or decisions," Grier said. "I was planning on playing [in the Big 12 championship]. Just kind of taking it all in, my last game in Morgantown. Wish we would have came out on top, but we left it all out there for the fans." The Orange are coming into this game with a chance to reach 10 wins, which would be considered a huge success for Dino Babers and company. The last time I bet on the Orange, they lost their starting quarterback early in the first quarter and ended up getting blown out by Notre Dame. Here is what I said prior to that game: "This a team that has already proved it can hang with the big boys, last year they handed Clemson it's only regular season loss. Senior quarterback Eric Dungey has been lighting it up with his arm and his legs. He's got a dozen rushing TDs and 690 rushing yards so far this season. The Orange have covered the spread in five straight non conference games, and they are 9-3 ATS in their last 12 against teams with a winning record. I'll take the points with Syracuse." Given the situation, I think the bookmakers are offering a generous number here on the underdog.
Take CUSE.
GL,
Jesse Schule
show analysis
show less