Kanaan, Leist With Shot To Give Foyt Indy Win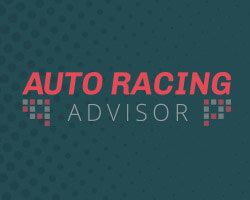 It's no secret, AJ Foyt Racing has been searching the last several years to get back to their glory days in the Verizon IndyCar Series. Over the last three seasons, six different drivers have been behind the wheel of their two full-time cars. They've revamped the engineering department. They've spent the money to succeed but the results weren't happening.
That's where the signing of Tony Kanaan came in play. The popular Brazilian was supposed to find and help fix the problem. Heading into Sunday's 102nd Running of the Indianapolis 500 (11 a.m. ET/ABC/INDYCAR Radio Network), Kanaan, 43, has done just that. His goal was to get the organization back to a top 10 contender. He has three top 11 finishes through five races in 2018. Coming into the 2018 season, Kanaan had made 343 career series starts. His veteran leadership was the key, especially since he was supposed to mentor a rookie teammate who had zero career INDYCAR starts prior to 2018.
Tony Kanaan chats with Matheus 'Matt' Leist on pit lane during the rookie oval test at ISM Raceway — Photo by: Chris Jones
The veteran to get them on track and to train their future protege.
"I impressed with him everyday," Kanaan said of his young rookie teammate. "His success is my success. I work really close with him. He's only going to get better. He's very talented and a great kid. We have great chemistry with this team. It reminds me of the old Andretti guys.
"I'm proud of him. I'm really proud of him. We have a bright future here."
It's been working thus far. Matheus Leist has been fast and learning while Kanaan has been steadily getting this team turned around. Now, they enter the biggest race in the world on the world's largest stage – the Indy 500. Everything they've done so far will be under a microscope and analysed.
See, Foyt has had just one top 10 finish in the Indy 500 since 2009. That came with a 10th place run by Carlos Munoz last season. Since 2001, they've had three top 10 finishes overall. Darren Manning came home ninth in 2008 and Eliseo Salazar seventh in 2001. The last top five finish at Indy for them came when Salazar finished third and Jeff Ward fourth in 2000. The year prior came their last Indy win in 1999 with Kenny Brack. Billy Boat finished third that day too.
The last top five for Foyt at Indy before that?
1989.
So, as you can see, since 1990, AJ Foyt Racing has had a combined five top seven finishes in the Indy 500. Kanaan on the other hand, has had five top five finishes in his last seven starts on the famed 2.5-mile track. He was fourth in 2011, third in 2012, won in 2013, fourth in 2016 and fifth last year. Leist, well he's had one start at Indy before and he won it. The Brazilian won last year's Freedom 100 Indy Lights Series race on Carb Day.
So, as you can also see, this could be the best '500 for Foyt this century.
Kanaan, was in the top six of the last two days of race practice last week and will roll his No. 14 Chevrolet off 10th. Leist, has been quietly quick all month too and starts 11th himself.

MLB: Boston vs. Philadelphia
Pick:

PHI

Capper:
Start:

August 15, 2018 - 7:05 PM

Offered at:

betnow @ PHI (120)

Analysis:
Phillies
My free play is on the Phil Phillies at 7:05 ET. The Boston Red Sox won again last night, as a pinch-hit, go-ahead homer in the eighth inning led to a 2-1 victory over the Philadelphia Phillies. It was Boston's fifth straight win and 11th in 12 outings to open August. The Red Sox are currently on pace to win 115 games and sit 10 games of the Yankees in the AL East. Meanwhile, the Phillies have mustered just nine runs en route to losing four of their last five games, dropping them two games behind National League East-leading Atlanta. Philadelphia currently owns the second NL's wild card spot and the Phillies sit just one game behind Milwaukee. However, the wild card field is crowded, as the Cards are just one game back of the Phillies, with the Rockies 1 1/2 games back and the Dodgers 2 1/2 games back.
Nathan Eovaldi (5-4, 3.74 ERA) began the 2018 season with the Rays but was traded to the Red Sox before the July 31 deadline. He began his Boston career with consecutive scoreless starts but allowed eight runs (just four earned) in just 2 2/3 innings in Friday's 19-12 win against Baltimore (Eovaldi had a no decisions). Eovaldi takes the mound with a 3-4 mark with a 3.51 ERA in nine career starts versus Philadelphia. Vince Velasquez (8-9, 3.98 ERA) comes off 6-0 loss at Arizona in his last outing (four runs in four innings). The Phillies are an unimpressive 9-13 in Velasquez's starts in 2018. He has faced the Red Sox just once in his four-year big-league career, as a member of the Houston Astros back in 2015. In that contest, he gave up three runs and struck out seven batters in six innings in an 8-3 win.
The Philadelphia offense has struggled in the last week, as the team has scored just 16 runs in its last seven games (2.3 runs per game), going 2-5 in that stretch. However, while Boston's easily owns MLB's best record and the Red Sox lead the majors in runs scored (among a bevy of other offensive categories), they have scored just five runs in taking two of three from the Phillies in 2018. I'm not sold even a little on Eovaldi plus will note that previous to Velasquez's most recent start, he had allowed only five ERs over 32 1/3 innings of his prior six starts (1.39 ERA). Boston can't win them all. Take the Phillies.
Good luck...Larry
show analysis
show less