MLB Power Rankings (Week 16)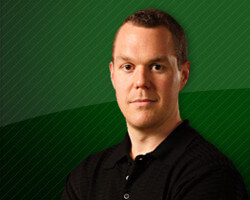 MLB Power Rankings - Week 16
by Steve Merril

1) Boston Red Sox (-130) -- Boston has scored the most runs in baseball and that's one of the many reasons they are here atop the power rankings. Chris Sale has had four straight outings with double-digit strikeouts and two runs allowed or less.

2) Houston Astros (-128) -- Houston has won six straight contests and is now 32-14 on the road. They are the only squad to has allowed less then 300 runs on the season. Dallas Keuchel has won two straight starts.

3) New York Yankees (-126) -- The Yankees have taken four straight series. This week they have a pair of four-game sets in Baltimore and Cleveland. The team has to do something with Sonny Gray who has allowed four runs or more in three straight and four of his last five starts.

4) Seattle Mariners (-124) -- The Mariners run differential actually shrank this week and is now down to +17 despite being 23 games over .500. They are on the road in Anaheim and Colorado before the All-Star break.

5) Milwaukee Brewers (-122) -- Jesus Aguilar hit three homers in the team's series victory against the Braves over the weekend. He is now hitting .306 with 22 HRs and 63 RBI. Aguilar will need to continue to rake with Ryan Braun going back on the disabled list.

6) Chicago Cubs (-120) -- The Cubs have won nine of their last 11 games, including their last two against the Reds. The team came from behind in each of their last nine home victories. They do need to fix their road record which is just 23-21.

7) Philadelphia Phillies (-118) -- The team picked up a series victory in Pittsburgh as they continue to play good baseball. Aaron Nola has won three straight starts beating the Nationals twice and the Orioles.

8) Atlanta Braves (-116) -- It bears watching that Sean Newcomb has lost his last two starts and has had control issues in each. The southpaw walked nine batters in just over six innings of work in Milwaukee and New York.

9) Cleveland Indians (-114) -- Corey Kluber threw seven scoreless innings against the Indians on Saturday. That was a welcome relief after he allowed nine runs in just over seven innings against the Royals and Cardinals.

10) Arizona Diamondbacks (-112) -- Arizona has a tough week on the road coming up in Colorado and Atlanta before the All-Star break. Shelby Miller is still looking for his first win and may struggle Wednesday at Coor's Field.

11) Los Angeles Dodgers (-110) -- Matt Kemp was named an All-Star on Sunday night. He had 10 hits over his last 20 at-bats entering that game. Kemp is hitting .317 on the season.

12) Oakland A's (-108) -- Oakland has won 16 of their last 20 games. After mentioning them last week, we saw Lou Trivino and Blake Treinen each pick up a victory. The A's are in Houston for four straight to begin this week.

13) St. Louis Cardinals (-106) -- St. Louis has lost seven of their last 11 games. Bud Norris has been very good at closer for the Cardinals, converting 17 of 19 save opportunities.

14) Colorado Rockies (-104) -- Antonio Senzatela has split his two starts since returning to the team's rotation. He shut the Giants out over seven innings before allowing six runs in six innings to the Mariners

15) San Francisco Giants (-102) -- Before Sunday's 13 run outburst, this offense had scored just 10 runs over a six-game span. They'll host the Cubs and Athletics this week with a healthier rotation now featuring Johnny Cueto and Jeff Samardzija.

16) Tampa Bay Rays (EVEN) -- Tampa Bay welcomes Chris Archer back to the rotation on Monday against the Tigers. He'll likely be limited to about 75 pitches. Wilson Ramos was named the starting catcher for the American League in the All-Star Game.

17) Washington Nationals (+102) -- A team meeting earlier this week may be the catalyst if this squad turns things around. They came back from nine runs down to beat Miami the night after the meeting.

18) Los Angeles Angels (+104) -- Entering Sunday Night Baseball, Shohei Ohtani had just two hits in 16 at-bats since coming off the disabled list. The team has already used double-digit starting pitchers this season with 7 of them on the DL at one point.

19) Toronto Blue Jays (+106) -- Toronto fell below .500 at home and is now 24-25 there. They have been outscored by 41 runs and have lost six of their last 10 games overall.

20) Pittsburgh Pirates (+108) -- Pittsburgh allowed 17 runs twice this week against the Dodgers and the Phillies. They host the Nationals and Brewers this week before the All-Star break.

21) Texas Rangers (+110) -- Cole Hamels lost both starts last week, giving up 14 runs and 14 hits in barely five innings against the light hitting White Sox and Tigers. On a positive note, Shin-Soo Choo has reached base in 47 straight games.

22) Minnesota Twins (+112) -- Jake Odorizzi has turned things around for Minnesota. The righty has allowed just two runs and 12 hits over his last three starts. He only picked up one win though because the offense didn't support him enough.

23) Detroit Tigers (+114) -- Jordan Zimmermann is improving his trade stock with the way he's pitched as of late. The former Nationals' starter struck out 11 over eight innings on Friday and is now 4-0 with a 3.51 ERA.

24) Cincinnati Reds (+116) -- Cincinnati's bullpen lost Saturday and Sunday in Wrigley Field, spoiling what could have been another great week for the Reds. They are in Cleveland and St. Louis this week.

25) San Diego Padres (+118) -- San Diego had a rough weekend in Arizona allowing 20 runs on Saturday. They figure to continue to struggle this week as the Dodgers and Cubs come to town.

26) New York Mets (+120) -- It's getting really ugly for the Mets who were shut out Saturday and Sunday by Tampa Bay. It does not get any easier for New York as they play the Phillies and Nationals in four-game series.

27) Miami Marlins (+122) -- The Marlins have scored the fifth least amount of runs in baseball with just 351. They have been outscored by an awful 118 runs on the season.

28) Chicago White Sox (+126) -- We'll see if Sunday's outing by Lucas Giolito turns his season around. The righty held the Astros to two runs and three hits in just over seven innings.

29) Kansas City Royals (+128) -- Kansas City has been outscored by 186 runs on the season. They are a woeful 11-35 at home and 14-29 on the road.

30) Baltimore Orioles (+130) -- The Orioles are worse than anyone could have imagined and are currently on a six-game losing streak. Trade talks supposedly are heating up for Manny Machado, so the offense could become even worse.
.

NCAAF: West Virginia vs. Syracuse
Pick:

SYR

Capper:
Start:

December 28, 2018 - 5:15 PM

Offered at:

bwin @ 7.5 SYR (-120)

Analysis:
This is a Free #NCAAF play on the Syracuse Orange.
This is a Free #NCAAF play on the Syracuse Orange.
The West Virginia Mountaineers were hoping to compete for a playoff spot this season, and Will Grier was one of the favorites to win the Heisman. Finishing the season with back to back heartbreaking losses leaves a cloud hanging around Morgantown heading into Bowl Season. When first asked about the Camping World Bowl, Will Grier said: "I have no thoughts or decisions," Grier said. "I was planning on playing [in the Big 12 championship]. Just kind of taking it all in, my last game in Morgantown. Wish we would have came out on top, but we left it all out there for the fans." The Orange are coming into this game with a chance to reach 10 wins, which would be considered a huge success for Dino Babers and company. The last time I bet on the Orange, they lost their starting quarterback early in the first quarter and ended up getting blown out by Notre Dame. Here is what I said prior to that game: "This a team that has already proved it can hang with the big boys, last year they handed Clemson it's only regular season loss. Senior quarterback Eric Dungey has been lighting it up with his arm and his legs. He's got a dozen rushing TDs and 690 rushing yards so far this season. The Orange have covered the spread in five straight non conference games, and they are 9-3 ATS in their last 12 against teams with a winning record. I'll take the points with Syracuse." Given the situation, I think the bookmakers are offering a generous number here on the underdog.
Take CUSE.
GL,
Jesse Schule
show analysis
show less