MLB Power Rankings (Week 25)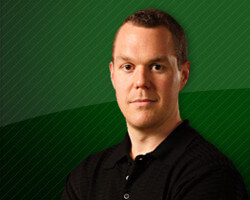 MLB Power Rankings - Week 25
1) Boston Red Sox (-130) -- Chris Sale is going to return for the Sox on Tuesday and will be limited to two innings or 40 pitches against the Blue Jays. The team did not have a good weekend against the Astros.
2) Houston Astros (-128) -- The Astros entered Sunday Night Baseball having won seven straight contests. Justin Verlander will face his former team Detroit on Monday. He's 14-9 on the season.
3) New York Yankees (-126) -- Luke Voit was a very shrewd pick-up by New York. He's hitting .314 with 7 HRs and 15 RBI in 22 games played. The Yanks are in Minnesota before hosting the Blue Jays this coming weekend.
4) Chicago Cubs (-124) -- The Cubs had a long weekend in Washington DC with a doubleheader on Saturday and another postponement on Sunday. They return home to host the Brewers and Reds this week.
5) Oakland A's (-122) -- Blake Treinen has had nine straight scoreless appearances. The closer has 37 saves in 41 chances with an ERA of 0.87. Oakland is 7-3 in their last 10 games.
6) Milwaukee Brewers (-120) -- Milwaukee has won six straight series including a sweep of the Giants over the weekend in which they held them to just eight runs. We'll see if they can close the gap on the Cubs in Wrigley Field beginning Monday.
7) Cleveland Indians (-118) -- The Tribe have lost five of their last nine games with the heralded rotation picking up four of those losses. Corey Kluber is smoking hot right now having won six of his last seven decisions.
8) Atlanta Braves (-116) -- The Braves may have won the division this past weekend after a couple of dramatic wins over the Diamondbacks. Ender Inciarte hit a go-ahead homer in the 9th on Sunday.
9) St. Louis Cardinals (-114) -- St. Louis has lost five of their last eight contests including two this past weekend in Detroit. The bullpen picked up losses in those games. This week they host the Pirates and Dodgers.
10) Seattle Mariners (-112) -- Seattle's run differential is at -52 as they enter Monday with a 79-64 record. The Mariners now have just a 0.1% chance of making the playoffs.
11) Colorado Rockies (-110) -- Colorado's run differential is -11 right now. They have won six of their last eight games and host the Diamondbacks for four straight starting Monday.
12) Los Angeles Dodgers (-108) -- After losing two of three tilts at home to the Mets, LA bounced back with a series victory at Coor's Field over the weekend. They continue their road trip this week at Cincinnati and St. Louis.
13) Arizona Diamondbacks (-106) -- Arizona has lost seven of their last nine games. They coughed up some leads in their last two losses at home against the Braves. It's going to be a tough week with road trips to Colorado and Houston.
14) Tampa Bay Rays (-104) -- The Rays are smoking hot with wins in seven of their last eight games. Their offense was on display this past weekend scoring 32 runs in a three-game sweep of the Orioles.
15) Philadelphia Phillies (-102) -- The Phillies have won just one series since the beginning of August and that's the main reason their playoff percentage is down to 17%. The team begins a pivotal homestand Monday with the Nationals, followed by series against the Marlins and Mets.
16) Pittsburgh Pirates (EVEN) -- Pittsburgh has won five straight and seven of their last 10 games. They are at St. Louis and Milwaukee this week.
17) Los Angeles Angels (+102) -- Shohei Ohtani probably should be getting Tommy John surgery, but instead he's hitting dingers. Ohtani is hitting .290 with 19 HRs and 53 RBI. Mike Trout went 5-for-5 with two homers on Saturday.
18) Washington Nationals (+104) -- Victor Robles is up with the big league team. He's off to a slow start with just one hit in 10 at-bats, but the team has had a glimpse of what they hope is the future outfield with him, Juan Soto and Bryce Harper.
19) San Francisco Giants (+106) -- The Giants have lost eight straight games while scoring three runs or less in all but one contest. The team returns home to host the Braves and Rockies this week.
20) Minnesota Twins (+108) -- Minnesota is 3-7 in their last 10 games. The team is 41-30 at home, but is 24-47 on the road. This week they host the Yankees before traveling to Kansas City for four games.
21) New York Mets (+110) -- Jacob deGrom has tied a major league record of 25 straight starts allowing three runs or less in a start. The ace was scratched on Sunday due to rainy weather.
22) Toronto Blue Jays (+112) -- Toronto has lost four of their last seven games. Thomas Pannone won his last start beating Cleveland on Sunday. He's a bit underwhelming with regards to stuff, but has been somewhat solid.
23) Texas Rangers (+114) -- Texas has scored the sixth most runs in baseball, but has also allowed 763 runs. They are 3-7 in their last 10 games.
24) Cincinnati Reds (+116) -- Scooter Gennett is having a great season. He's hitting .315 with 22 HRs and 84 RBI. Raisel Iglesias has 25 saves in 29 chances.
25) Detroit Tigers (+118) -- Detroit is 6-4 in their last 10 games. The team is 36-35 at home and 23-49 on the road. Only four teams have scored less runs in baseball than the Tigers.
26) Miami Marlins (+120) -- Miami has scored the least amount of runs in baseball with just 525. The lone bright spot is J.T. Realmuto who is hitting .287 with 20 HRs and 70 RBI.
27) Chicago White Sox (+122) -- Heralded prospect Michael Kopech tore his UCL and needs Tommy John surgery that will most likely keep him out through the 2019 season.
28) San Diego Padres (+124) -- The team picked up a split in their four-game series at Cincinnati this past weekend. Now they head to Seattle for two tilts before they host the Rangers.
29) Kansas City Royals (+126) -- Kansas City has been outscored by 205 runs on the season. They are 25-45 at home and 22-50 on the road.
30) Baltimore Orioles (+128) -- Baltimore is a whopping 56 games out of first place in the AL East. They have just 41 wins overall and have scored the fourth fewest runs in baseball.
.

UFC: Walt Harris vs Aleksei Oleinik
Pick:

Under

Capper:
Start:

July 20, 2019 - 9:00 PM

Offered at:

bet365 @ Under 1.5 (-189)

Analysis:
This is my free bet for the week. Come tail my UFC on ESPN 4 bets this week. I am 88-54 the last 14 months on premium picks for +274.99u (+$27,499). Hop on this money train with me!
This is a 1u play on Un1.5 round in the Harris/Oleinik fight.
The line for Fight Doesn't Go To Decision is currently -625 and these are big guys so it is much more likely that the finish comes in the first half of the fight while they still have full energy and power. I think if this fight ends early it is likely in round 1 and I think they round 1 prop should be close to -200. We are getting an extra half round here so I couldn't pass on it.
show analysis
show less