Will Betting the Dodgers Blindly Remain Profitable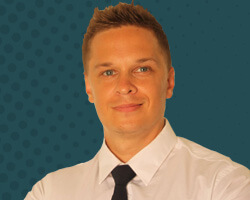 The Los Angeles Dodgers have been by far the most dominant team in the majors this season. They are currently owners of a 79-32 record for a winning percentage of 71.2 percent.
$100/game bettors that have bet the Dodgers every single game have have earned a total of $3,057, with the bulk of the profits coming when they play at home at Chavez Ravine. They have banked a healthy $2,347 in profits at home, compared to $710 when they play on the road.
In other words, betting the Dodgers each and every game this season would have been auto-money, but can we expect that to hold true throughout the rest of the season?
Let's Crunch Some Numbers
At their current winning percentage of 71.2 the LA Dodgers would end up with a 115-47 record, by far the best since Seattle Mariners' 116-46 season back in 2001.
The average line for the Dodgers has been -186, which by using the Odds Converter here at Covers.com gives us an implied win probability of 65 percent.
The Dodgers have 51 games left of the regular season, 21 at home and 30 on the road. That includes two three-game series at Arizona, a three-day stay at Washington and closing out the season with a three-game set at Coors Field. Not easy series at all, and as previously noted, the Dodgers have been far stronger at home than outside of LA.
We can also note that virtually each and every one of the Dodgers' starters have over-performed in the sense that they have a higher xFIP than ERA, most of them by almost half a run. Those things tend to even out.
Let's also not forget the fact how tough it is to play at top level throughout a season, no matter how good you are.
The Dodgers have lost three consecutive games just three times on the season, have never been swept, and they're a phenomenal 18-3 since the All Star break. That's remarkable consistency, but also not sustainable. I can almost guarantee a dip will come sooner or later, and you better not be chasing the Dodgers gravy train when it happens.
The Verdict
The Dodgers would have to go 33-18 through their last 51 games in order to beat the implied win probability of 65%. Not impossible, but that is assuming the books will keep the average line at -186.
Surely with every win the bookmakers will have to consider adjusting the price, and you can expect to pay significantly more to back LA if they keep winning.
There will still be some money to be made by backing the best team in baseball, but you really need to be careful and pick your spots from now on.
How about their chances of winning the World Series? The 2001 Mariners were knocked out in the ALCS in five games by the defending champion Yankees, a team that finished 21 games behind Seattle in the regular season.
Just another reminder that regular season and postseason baseball are two completely different animals.

NCAAB: Arizona vs. Oregon
Pick:

ORE

Capper:
Start:

February 24, 2018 - 10:15 PM

Offered at:

bookmaker @ -1.5 ORE (-121)

Analysis:
Arizona vs Oregon Free Pick February 24, 2018
Arizona vs Oregon Free Pick February 24, 2018


The Arizona Wildcats are in first place in the PAC12, and ranked #14 overall. It's not all good news for Arizona though, as head coach Sean Miller is facing an FBI investigation, and has been exposed in wire taps discussing paying $100,000 USD to sign freshman DeAndre Ayton. Allonzo Trier and Ayton lead the Wildcats in scoring, each averaging 19.6 points per game. Trier is serving a suspension for testing positive for a banned substance. Arizona needed overtime to beat minnows Oregon State without Trier in their last game. Now they face the Ducks, who will be playing their final home game. Oregon is 14-3 at home, and the Ducks are 4-1 ATS in the last five meetings between these two teams. The Ducks have covered the spread in four straight at home, while Arizona has failed to cover in 13 of it's last 17 against teams with a winning record. This was always going to be a tough road game for Arizona, but with all the controversy surrounding this team, it's now a lot tougher. I'll take the Ducks on Senior's Night.
Take ORE.
GL,
Jesse Schule
show analysis
show less