Teddy's NFL Power Ratings: Week 2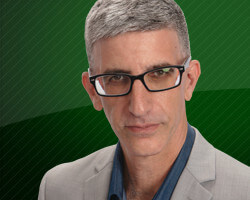 1) Los Angeles Rams -6.5
The betting markets are white hot on the Rams following their Monday Night Football second half blowout over the Raiders.
2) New England Patriots -5.5
The most consistent team in the NFL continues to cover pointspreads at every opportunity; now 25-8 ATS in the regular season since the start of 2016.
3) Minnesota Vikings -5.5
The Vikings struggled to run the football against San Fran, but a pick six and strong red zone defense allowed them to escape with the win & cover.
4) Green Bay Packers -5
Aaron Rodgers gets the media love for Green Bay's comeback win on Sunday, but Mike Pettine's defense deserves just as much credit for their 2nd half turnaround.
5) New Orleans Saints -4.5
Sean Payton just doesn't have his team ready coming out of training camp, now 0-5 SU, 0-5 ATS in his last five season openers.
6) Philadelphia Eagles -4
Yes, Philly's offense was choppy and Nick Foles looked awful. But the Eagles defense has now gone 20 consecutive games without allowing a score in the final two minutes.
7) Pittsburgh Steelers -3.5
The good news? Pittsburgh earned a tie with the Browns, despite committing six turnovers. The bad news? Six turnovers against the Browns!
8) Atlanta Falcons -3.5
The Falcons 2018 season began the exact same way that their 2017 season ended: A failed fourth down conversion vs. Philly from a first-and-goal situation.
9) Jacksonville Jaguars -3.5
The NFL's scariest defense just got another win and cover thanks to a defensive score, with Myles Jack's pick six the difference maker vs. the Giants.
10) Baltimore Ravens -3
Joe Flacco is now on a 16-2 SU run as the Ravens starting QB at home in September and both losses came by less than a touchdown.
11) Los Angeles Chargers -3
Philip Rivers threw for more than 400 yards on Sunday, despite the fact that his receivers had the dropsies; a major difference maker in their 9th straight loss to KC.
12) Kansas City Chiefs -2.5
Andy Reid in KC is one of only two current NFL head coaches with a winning SU record as a road underdog. The other? Some guy named Belichick…..
13) Carolina Panthers -2
The injury bug hit the Panthers hard on Sunday, with Tight End Greg Olson and right tackle Darryl Williams both getting hurt.
14) San Francisco 49ers -1.5
49ers tight end George Kittle had a big game, but he dropped a potential TD strike and the Niners suffered a pick six on the following play.
15) Houston Texans -1
The Texans offense is loaded with skill position weapons, but QB Deshaun Watson looked rusty and the offensive line protecting him was not good in Week 1.
16) Chicago Bears -0.5
Not many defenders matter from a power rating perspective. Khalil Mack clearly showed on Sunday Night why he's one of the few….
17) Cincinnati Bengals 0
Andy Dalton is going to get credit for a strong Week 1 showing as a passer. He also saved a touchdown with a hustling tackle following an early interception.
18) Denver Broncos 0
Case Keenum's quote: "If we take care of the ball -- if I take care of the ball, because those are all on me -- we're going to be really, really hard to beat."
19) Washington Redskins +0.5
Jay Gruden showed some much needed gamble at Arizona, going for it on fourth down from midfield in a scoreless game. Spoiler Alert: It worked!
20) Dallas Cowboys +1
The Cowboys lack of playmakers was on full display at Carolina – Dallas finished the game without a single play from scrimmage of longer than 20 yards.
21) Seattle Seahawks +1
Seahawks right tackle, former first rounder Germain Ifedi, got absolutely eaten up in Denver on Sunday as Russell Wilson was sacked six times.
22) Detroit Lions +2
There's a long list before Matt Patricia of Belichick assistants failing as NFL head coaches: Eric Mangini, Romeo Crennel, Charlie Weis, Josh McDaniels, Jim Schwartz and more.
23) Tennessee Titans +2
Nightmare of a Week 1 for the Titans from an injury standpoint, with TE Delanie Walker, QB Marcus Mariota and LT Taylor Lewan all getting hurt.
24) Tampa Bay Buccaneers +2.5
Since the start of the 2017 season, the Bucs are 3-10 SU with Jameis Winston as their starting quarterback and 3-1 SU with Ryan Fitzpatrick behind center.
25) Miami Dolphins +3
Kenny Stills only caught six TD passes from Jay Cutler last year, but he had two TD grabs from Ryan Tannehill in the longest game/lightning delay in NFL history.
26) New York Giants +3
The Giants failed to cover the spread on a missed two point conversion and lost their last chance for a comeback following a muffed punt in the final minute.
27) Oakland Raiders +3
Jon Gruden has already re-made the Raiders. 31 of the Raiders 53 players didn't spend a single day on the Raiders active roster last year.
28) Indianapolis Colts +3.5
The Colts led the NFL with nine blown halftime leads last year. The 2018 Colts picked up right where they left off; outscored 24-7 following the break.
29) New York Jets +3.5
Sam Darnold, talking about his early pick six against the Lions: "On that interception, I was pretty nervous. After that, I put it behind me."
30) Cleveland Browns +5
The Brown 0-16 skid from last year gets all the headlines, but let's not forget that with the tie vs. Pittsburgh, Cleveland snapped a 13 year Week 1 losing streak.
31) Arizona Cardinals +6
First year head coaches went 0-7 SU, 1-6 ATS (Matt Nagy got the only pointspread cover). Steve Wilks' Cardinals might have had the single worst debut of the bunch.
32) Buffalo Bills +7.5
Offshore books have posted lines on the Bills Week 2 starting quarterback. In early betting Josh Allen was the favorite over Nathan Peterman.

UFC: Walt Harris vs Aleksei Oleinik
Pick:

Under

Capper:
Start:

July 20, 2019 - 9:00 PM

Offered at:

bet365 @ Under 1.5 (-189)

Analysis:
This is my free bet for the week. Come tail my UFC on ESPN 4 bets this week. I am 88-54 the last 14 months on premium picks for +274.99u (+$27,499). Hop on this money train with me!
This is a 1u play on Un1.5 round in the Harris/Oleinik fight.
The line for Fight Doesn't Go To Decision is currently -625 and these are big guys so it is much more likely that the finish comes in the first half of the fight while they still have full energy and power. I think if this fight ends early it is likely in round 1 and I think they round 1 prop should be close to -200. We are getting an extra half round here so I couldn't pass on it.
show analysis
show less