MLB Power Rankings (Week 22)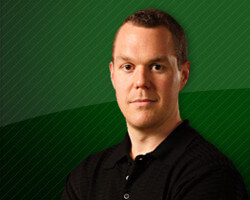 MLB Power Rankings - Week 22

1. Los Angeles Dodgers -130
Yu Darvish was decent in his return from the disabled list on Sunday. The righty allowed three runs and six hits in five innings of work. The team lost their first series since June after falling in two of three contests against the Brewers. Clayton Kershaw isn't expected to be activated until Friday or Saturday against the Padres. Cody Bellinger is also expected back this week on Wednesday when he's eligible to come off the 10-day disabled list.

2. Houston Astros -128
It was a mediocre week for Houston who lost a series at home to the Nationals, but bounced back over the weekend in Anaheim taking two of three. Lance McCullers is expected to make a rehab start the middle of the week and could be back soon. Jose Altuve remains underrated as he is hitting .356 with 20 HR and 69 RBI.

3. Washington Nationals -126
The team struggled to gather momentum after their series win in Houston. They struggled in their four-game set with the Mets and now have to host the suddenly hot Marlins. The good thing is that Max Scherzer is back in the rotation and Stephen Strasburg is pitching well. Daniel Murphy is really cold right now with just five hits over his last 32 at-bats.

4. Cleveland Indians -124
The Tribe has won four straight games and managed to shut out the Royals over their three-game series. The bullpen will be without Andrew Miller who is back on the disabled list with a knee injury. Cleveland's bullpen has just seven blown saves all season. They have a three-game series in the Bronx, followed by four games in Detroit.

5. Boston Red Sox -122
The Red Sox managed just four runs in their home series against the Orioles. The offense has gone bone dry and is now hitting the road for three in Toronto followed by four in New York against the Yankees. Hanley Ramirez has just six hits over his last 34 at-bats. A positive is that Doug Fister has turned things around in his last two starts, giving up just three runs and six hits against the Orioles and Indians.

6. Arizona Diamondbacks -120
The Snakes have won four straight and saw their mini four-game Under streak end on Sunday when the bats busted out for 11 runs. Pat Corbin is smoking hot right now. He's won four straight outings giving up just one run and 18 hits over his last 30.1 innings of work. The Diamondbacks have two big divisional series this week, hosting the Dodgers for three games and then traveling to Coor's Field for three as well.

7. Colorado Rockies -118
The team swears there's nothing wrong with closer Greg Holland who has seen his ERA go from 1.56 to 4.05 in the past three weeks. He's had four losses and three blown saves over that span. Colorado has lost five of their last eight games and now begin a home stretch against the Tigers and Diamondbacks. Antonio Senzatela has not allowed more then two runs in his last six appearances.

8. New York Yankees -116
New York took series from the Tigers and Mariners last week. This week is important as New York hosts Cleveland for three games and Boston for four. Masahiro Tanaka has bounced back nicely with four quality starts in his last five outings. He struck out 10 Mariners over seven innings on Sunday. Gary Sanchez is smoking hot with 10 hits last week, four of those being HRs.

9. Chicago Cubs -114
The Cubs lost two of three contests in Philadelphia and finished up their last road trip with just a 3-3 record. Kyle Schwarber was briefly above the Mendoza Line, but went 0-for-8 since then. On the other side, Anthony Rizzo had a great time in Philly getting six hits in 11 at-bats. John Lackey is in bad form right now having allowed 11 runs and 15 hits over his last two starts.

10. Minnesota Twins -112
The Twins are 31-35 SU at home and have been outscored by 28 runs. Jose Berrios has struggled as of late allowing four runs or more in four of his last six starts. After facing the White Sox five times last week, they get Chicago at home to start out the week.

11. Milwaukee Brewers -110
Milwaukee finished last week strong, taking two of three contests from the Dodgers on the road. This came after they lost two of three in San Francisco. The team has gone Under the total in eight straight games. Corey Knebel has picked up eight saves over the last two weeks and has not allowed a run since July 19th against the Pirates.

12. Miami Marlins -108
The Marlins have picked up 5.5 games in the wild card standings the past three weeks. Giancarlo Stanton is the first NL player with 50 home runs since 2007. He's hit 17 dingers in August. We'll see if Miami can keep the momentum up in Washington, because later on in the week they come home to host the Phillies for four straight.

13. Los Angeles Angels -106
The Angels have lost five of their last seven tilts with all of those coming at home. The return of Andrew Heaney to the rotation has not buoyed the team as he's allowed nine runs and 15 hits over 10 innings. The bullpen picked up it's 18th loss of the season on Sunday as Cam Bedrosian gave up the big hit. They host the A's then travel to Arlington this week.

14. Seattle Mariners -104
The team wraps up their four city road trip this week as they play in Baltimore Monday through Wednesday. The rotation needs some of their pitchers back, but it may be some time before that happens. Felix Hernandez is around a week away from hitting the mound, while James Paxton is just beginning his rehab.

15. Baltimore Orioles -102
The Orioles have won four straight games and five of their last six. The offense is coming alive and has been led by Trey Mancini who has a six-game hit streak with three of those being multi-hit efforts. Baltimore is going to a six-man rotation and is going to slot Chris Tillman back in after some time in the bullpen. They host Seattle and Toronto this week.

16. St. Louis Cardinals EVEN
It was a very disappointing week for the Cardinals as they lost home series to the Padres and Rays. They have lost six of their last eight games and continue to see-saw between being a good and bad team. Sunday saw the bullpen pick up it's 25th loss of the season as they continue to mix and match roles to find the answer after losing Trevor Rosenthal.

17. Kansas City Royals +102
Not scoring runs was the theme of the week as the team is currently on a four-game losing streak. The Royals did not score in Cleveland as the offense has gone flat. Even worse, they just put Danny Duffy on the disabled list with a sore elbow. He could miss up to three weeks of action. We'll see if the offense picks up at home this week.

18. Tampa Bay Rays +104
Tampa Bay has won five of their last seven games and it's because of a suddenly hot offense. Chris Archer has allowed three runs or less in five straight and six of his last seven starts. The problem is that the righty has only won two of those outings. Logan Morrison had two homers on Sunday and four hits over his last two starts.

19. Texas Rangers +106
Texas was swept in Oakland last weekend and has now lost five of their last eight games. Despite the recent struggles, Adrian Beltre continues to rake. He's hitting .311 with seven homers and 27 RBI this month. Cole Hamels saw his four-start win streak end on Saturday when he allowed six runs and nine hits in just over four innings to Oakland.

20. Pittsburgh Pirates +108
Pittsburgh picked up a series win in Cincinnati last weekend. Still, they've lost four of their last seven games. Of note, Gerrit Cole picked up his first career victory over the Reds on Saturday when he held them to five hits over seven innings. Still, he's been disappointing as of late as he had allowed 15 runs over his previous four outings.

21. Toronto Blue Jays +110
The Jays have lost seven of their last nine contests as the pitchers have been pretty porous. The group as a whole has allowed six runs or more in six of their last seven games. Josh Donaldson has gone cold with just six hits in his last 36 at-bats. Donaldson has started playing shortstop a little bit.

22. Oakland Athletics +112
Oakland swept the Rangers last weekend and the A's have now won five of their last seven contests. Oakland has gone Over in 31 of their 50 day games this season. Blake Treinen has converted seven save opportunities for Oakland and has not given up a run in four straight appearances.

23. Atlanta Braves +114
It was not a good homestand for the Braves who won three games over a nine contest span against the Reds, Mariners and Rockies. Freddie Freeman continues to deal with issues in his wrist, but continues to play. He did not get a hit in seven at-bats against the Rockies. Lucas Sims had won two straight starts entering Monday against the Phillies.

24. New York Mets +116
It's hard to find a healthy member of the regular starting lineup for New York. Michael Conforto and Yoenis Cespedes both went down with injuries this week. Matt Harvey and Noah Syndergaard continue to work their way back, but it's too late as the team is pretty much out of playoff contention.

25. San Diego Padres +118
After winning a series in St. Louis, the Padres were swept by Miami on the road. San Diego gets the Giants and Dodgers at home this week. Dinelson Lamet has now held seven straight opponents to three runs or less as he continues to pitch well. Lamet has seen his ERA fall almost two runs in just over a month.

26. Detroit Tigers +120
Detroit was briefly in the headlines for the multiple fights they had with the Yankees last week. Jordan Zimmermann has fallen in three straight decisions and is now 7-11 with a 6.11 ERA. He's allowed seven runs in each of his last three starts. We'll see if the offense can take advantage of the thin air and altitude at Coor's Field this week.

27. Cincinnati Reds +122
The Reds have split their last 10 games. Homer Bailey left his last start early against the Cubs and will see his next outing pushed back to Wednesday. Despite allowing three runs and nine hits over his last three starts, Luis Castillo did not get a win over that span. Raisel Iglesias continues to be an underrated closer with 24 saves on the season.

28. Chicago White Sox +124
Lucas Giolito picked up a win on Sunday when he beat the Tigers by holding them to three hits and three walks over seven innings. It is young pitchers like him that give White Sox fans a reason to watch the team. Matt Davidson picked up his 23rd HR in the victory. They've won four of five and six of their last nine contests overall.

29. San Francisco Giants +126
By all accounts, San Francisco should have seen their Under streak extended to seven straight, but then Matt Cain happened. He allowed eight runs on five hits and two walks in less than an inning as the Giants lost 11-0. San Francisco has scored just 15 runs over that span and will look to improve their offense this offseason.

30. Philadelphia Phillies +128
Rhys Hoskins has 11 home runs in just 18 games played with five of those coming the past five games. He's hit eight of them over a nine-game span. Even better is that Hoskins isn't striking out much with just 13 over 64 at-bats. Nick Williams is also hitting .286 this season which gives Phillies' fans hope for the future.



MMA: UFC 226: Pettis v Chiesa
Pick:

AP

Capper:
Start:

July 7, 2018 - 11:00 PM

Offered at:

5dimes @ AP (135)

Analysis:
Free play of the week for UFC 226
Anthony Pettis +135 for 1u is the play
Analysis coming soon.....
show analysis
show less