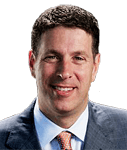 BIG AL's DOUBLE 100%, 16-0 ATS NBA PERFECT 10 CLUB Play (148-96 RUN)!
Release Date: Apr 13 - 4:10 AM
In honor of Bo Derek, Big Al established his "PERFECT 10" CLUB. These beauties are always backed by 100% Perfect situations. On Sunday, Big Al's releasing a Perfect 10 Club play in the NBA out of two 100% angles that are 16-0 ATS combined! Al's on a RED-HOT 148-96 RUN, so get Big Al's 10* NBA Perfect 10 Club Play right now and BUST your Book!
Last 10 Picks
8 - 2 ( 80% )