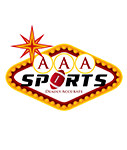 AAA'S *10* TOTAL ALERT >> WON THREE STRAIGHT NBA TOTALS!
Release Date: Mar 14 - 7:43 AM
AAA has proven to be downright UNSTOPPABLE when it comes to betting NBA. Not only are they 109-81-1 YTD with all NBA selections, but also a SICK 37-21 L58!
Last night's side may have been a "dud," but AAA has won THREE STRAIGHT NBA Totals! They've got another O/U for tonight and it gets their HIGHEST RATING!
Last 10 Picks
4 - 6 ( 40% )