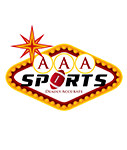 AAA'S *10* "RED DRAGON" >> 19-9 Overall L8 Days! +$24,770 ALL SPORTS Run!
Release Date: Apr 15 - 7:32 AM
After a *MOLTEN HOT* 20-6 RUN in the NCAA Tourney, AAA is now off to a BLISTERING 25-8 (76%) START IN MLB!
But let's not forget about AAA's INCREDIBLE NBA season either! They are +$12,124 YTD with all NBA and just won their 10* Game of the Week (Houston) on Sunday!
The "RED DRAGON" is reserved for only AAA's LARGEST WAGERS! Here's one for Monday!
Last 10 Picks
6 - 4 ( 60% )