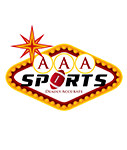 **11:05 AM ET** AAA'S PATRIOTS' DAY PUNISHER >> 25-8 (76%) START IN MLB!
Release Date: Apr 14 - 11:31 PM
It doesn't get much more RIDICULOUS than this! Coming off a *MOLTEN HOT* 20-6 RUN in the NCAA Tourney, AAA is now off to a BLISTERING 25-8 start in MLB! That's 76% WINNERS!
They went 2-0 at the ballpark on Sunday, headlined by their Game of the Week on the Dodgers! Right now, it seems as if EVERYTHING AAA touches turns to GOLD! EARLY WINNER MONDAY!
Last 10 Picks
7 - 3 ( 70% )